Build tomorrow's real estate software, today
SimplyRETS makes it easy to build websites and applications with RETS and RESO Web API listing data from your MLS. Get started with our plug-and-play WordPress integration, or build a custom application using the developer API. Whatever your use case, we've got a way to help.
WordPress IDX Plugin
The SimplyRETS WordPress plugin makes it fast and simple to show MLS listings on your website. Just install it, sign in, and start making more sales.
SEO friendly! No iframes
Plug and play setup
Built-in features like advanced search filters
Compatible with WordPress themes
Pages, shortcodes, widgets, and more!
IDX developer API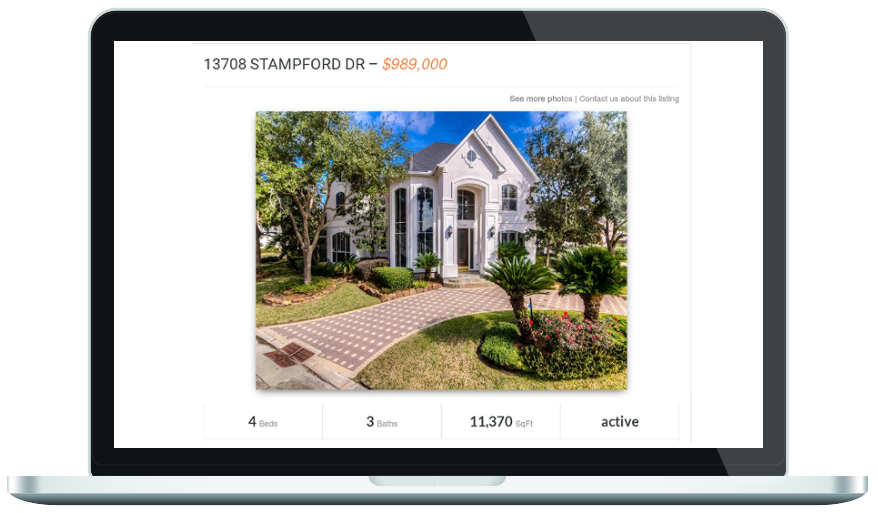 The SimplyRETS developer API makes it extremely simple to write a highly customizable real estate apps and IDX websitesusing RETS or RESO Web API data from your MLS.
Explore the API.
Market Analytics
Market Analytics is a tool to help agents gather useful information from their MLS data. You run searches from the SimplyRETS dashboard to gather data points on a given area or listing. From there, you tell average selling price, area activity, monthly costs commission rates, and many others.
Search specific MLS areas for refined results
See how single listings stack up to other in the area
Find current areas with the highest commission rate
Get the most up to date information for your buyer or seller
Visualize your data in a way that's easy to understand
Geocoding
The Geocoding Addon will give every listing in your feed a latitude and longitude. This makes building map-based search pages easier and faster without any performance hits to your site. If your MLS's data already provides lat/lng, you will not need this addon, but most do not.