This is a guest post by Suzie Wilson from Happier Home.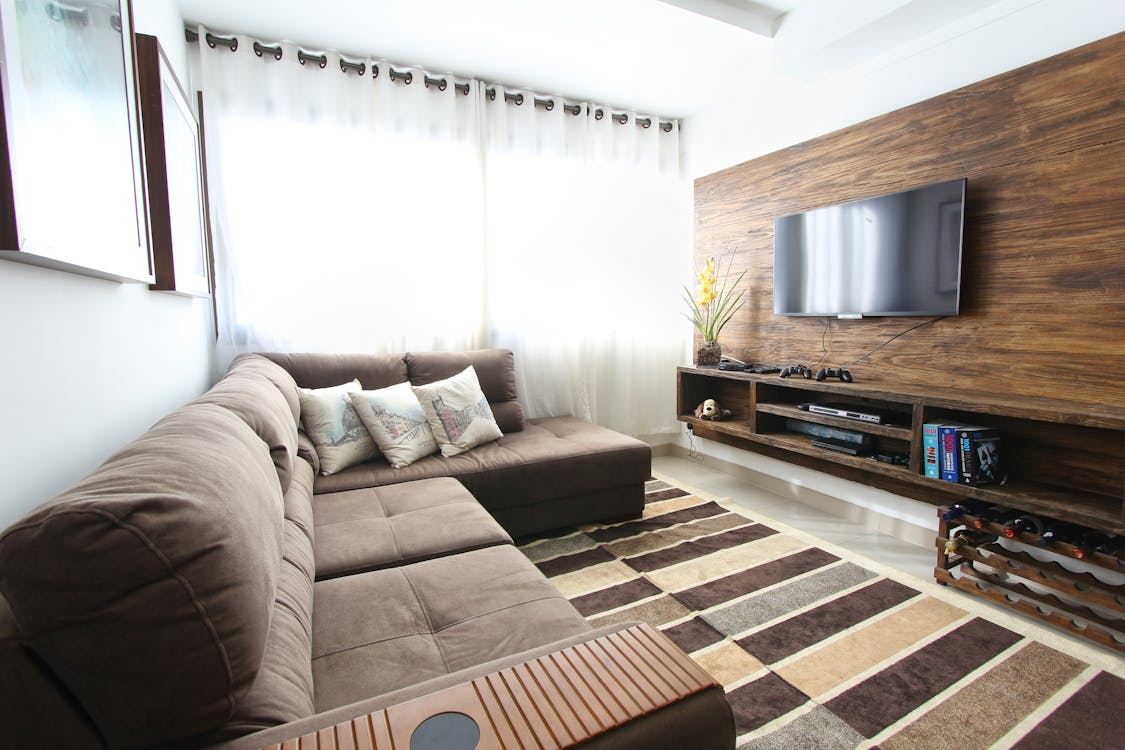 If you are trying to sell your home, throwing an open house is a great way to create interest and possibly even get the bids coming in. The key to throwing a successful open house is creating a welcoming environment. The more you do to make the place feel like home, the more other people will want to make it their own.
Here are some of our favorite tips for preparing your home for an open house:
The Cleanest of Clean
A clean house is an appealing home. Whether you live in a renovated Victorian or the latest modern design, it's not going to look its best if there is dust on the walls and grime on the floors. Consider hiring a house cleaner to do a thorough, professional clean the week or so before your open house and do daily touch ups to keep that sparkling feeling going.
To help your house stay the cleanest of clean, try the following tips:
Always start from the top down: dust light fixtures, wipe counter surfaces, then clean floors.
Keep a microfiber cloth along with homemade glass and surface cleaner for a quick and easy daily wipe down.
Use a hard surface attachment to quickly dust hardwood floors.
Regularly wipe down major kitchen appliances including the refrigerator, dishwasher, and microwave as well as anything you regularly keep on the counter— for instance, your mixer or toaster.
Keep dust at bay by running an air purifier in high-traffic areas.
A Fresh Scent
Fun fact: our brains process both scents and emotions in the same network of brain structures called the limbic system. Furthermore, the brain's olfactory center interacts directly with the hippocampus— the part of the brain involved in the formation of memories. The better your house smells, the more appealing it will be to potential buyers.
Here are some tips for removing odors and relaying a fresh scent throughout the house:
Remove musty odors from your garbage disposal by grinding lemon and orange peels in there while running warm water.
Neutralize smells caught in soft surfaces— your dog's bed, your husband's easy chair, etc…— by sprinkling baking soda on the fabric, letting it sit for about 15 minutes, then sucking it up with your vacuum cleaner.
Add fresh fragrance throughout the home sans irritating perfumes by preparing a batch of stovetop potpourri using dried herbs, spices, fruit, and other natural ingredients.
More Tips for Your Best Open House
Don't forget the outside of the house! A home's curb appeal is just as important as what is inside. Make sure your lawn is neat and clean, flower beds are well-kept, and your yard is free of toys and debris.
If your family has a pet — for instance, a dog — consider boarding him on the day of the open house to keep him out of sight and safe. If boarding makes him anxious, look for a pet sitter in your neighborhood that can spend one-on-one time with him throughout the day.
Create an area with handouts that inform guests about the house's special features, amenities, and any other facts that help your property stand out. This is also a good place for providing refreshments like fresh fruit and coffee.
---
An open house is a great opportunity to create interest in your property for sale. When throwing an open house, your home has to make its best first impression. It has to be clean, so consider hiring a professional maid service that can do a thorough job then keep up with it throughout the week. A home that smells good makes an emotional connection with open house attendees. Instead of relying on perfumes that can trigger allergies, freshen your home with natural ingredients like baking soda, citrus rinds, and dried herbs and spices. Don't forget the outside of your home and its curb appeal, keep your pets safe and out of the way on the day of the open house, and provide information for guests on a table with refreshments.
— Suzie Wilson from Happier Home
Drop us a line if you have questions or you're interested in learning more about SimplyRETS